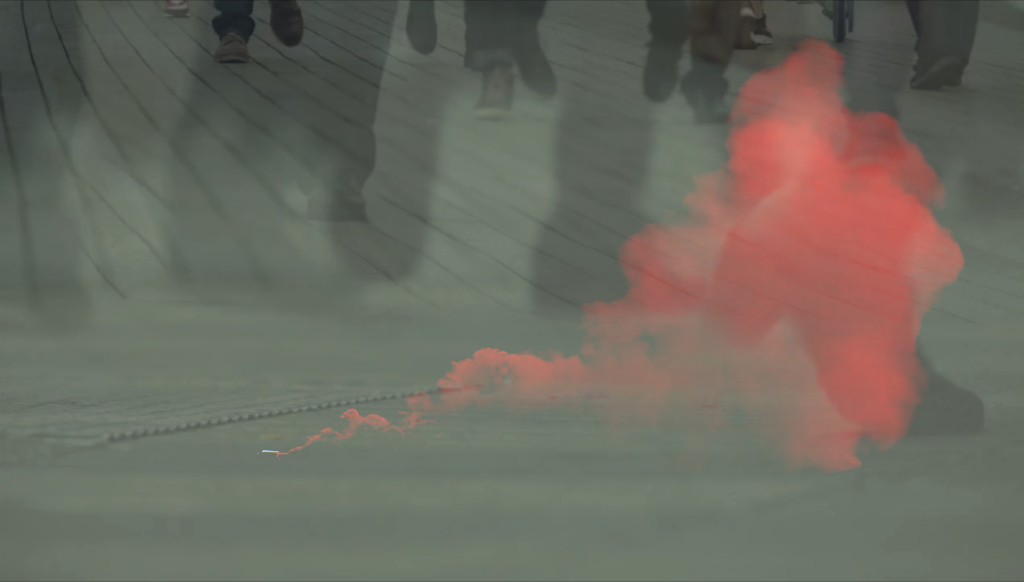 PT
Cine Território é uma performance audiovisual que lida com questões sócio-política-ambientais através de composições e improvisos audiovisuais e interfaces interativas.
Em sua primeira apresentação, os artistas Dudu Tsuda e Karina Montenegro apresentaram material audiovisual gravado em manifestações contra o atual governo ilegítimo e a violência e a repressão policial.
EN
Cine Territorio is an audiovisual performance that deals with socio-political-environmental issues through live image manipulation and live audio creation with computers and analog synthesizers.
In its first presentation, the artists Dudu Tsuda and Karina Montenegro presented audiovisual material recorded in public manifestations against current illegitimate government and the police violence and repression.