Parisound / Sonora Paço @ Paço das Artes, 2013
A proposta original deste projeto era a realização de gravações de áudio em diversas localidades de Paris no intuito de se recriar situações cotidianas através de um sistema imersivo de som. Todavia, durante a pesquisa e o processo de criação, foi aferido que o ruído de trânsito de veículos era demasiadamente forte para se conseguir diferenças e nuances dentre os bairros, de modo que uma grande mudança se fez necessária. Desta forma, o foco da pesquisa passa então a ser as diferenças de paisagem sonoras em bairros onde há uma grande concentração de imigrantes de uma mesma etnia, e assim discutir questões de adaptação e imigração na cidade de Paris.
EN
The original proposal of this project was to record sounds of different locations of Paris, and then recreate everyday events into an immersive sound system. But, during the creation process, i discovered that the traffic noise was too loud to let the local nuances ben heard. So i started to record the differences of the soundscapes heard in neighborhoods with a concentration of immigrants of the same ethnicity, discussing the adaptation e immigration in Paris.
Promenade @ Rue Gustave Goublier, Paris, 2013  
 
Promenade é uma instalação sonora site specific que propõe uma ocupação do espaço público através da música. Habitantes da rua Gustave Goublier receberam do artista discos e mp3 players contendo uma faixa de áudio. Cada habitante recebeu uma faixa diferente, um grupo de camadas complementares de uma única composição musical. Foram 12 apartamentos no total. Em um determinado horário e data, os mesmos tocaram seus áudios de suas janelas dispondo suas caixas de som para rua. Uma alteração da paisagem sonora da rua, assim como uma redescoberta do espaço público através de um gesto artístico.
Realizamos a intervenção na rua Gustave Goublier no bairro 10ème, próximo a estação Gare de L'Est. Região central de Paris, concentra uma grande concentração de turistas e pessoas em geral. A rua, em específico, data do séc XVII, antes da transformação proposta pelo urbanista Haussmann.
EN
Promenade is a site specific sound installation that proposes a public space musical occupation. Each one of 12 inhabitants of Gustave Goublier street received a recording of a different lay of one musical composition. They played the track in the same day, at the same time, with their own sound system pointed toward the street. The alteration of the street's soundscape allowed the rediscovering of public space.
Promenade @ Virada Cultural SP, 2013
Em São Paulo a instalação Promenade foi realizada na Virada Cultural de São Paulo pelo LABSP / Instituto Escola São Paulo na rua Augusta, entre as alamedas Itu e Jau. Foram utilizados 16 pontos de som diferentes espalhados pelas calçadas em ambos os lados. O impacto da atuação sonora no espaço público gera uma nova forma de percepção do mesmo, realçando suas demais características. Percebemos os problemas contidos naquele espaço a partir de sua contemplação e vivência.
EN
In São Paulo, the Promenade installation was exhibited at Augusta street. Sixteen speakers were placed in different points of the sidewalk. The impact of the sound in the public space allows new ways of being perceived.
Pedreira / Sistemas Ecos @ Praça Victor Civita, 2013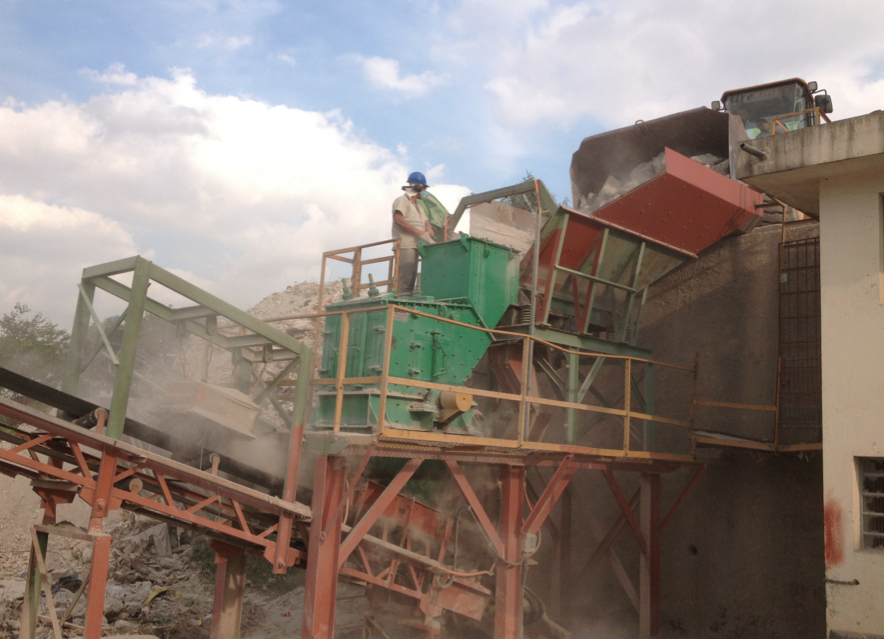 Instalação sonora site specific que lida com a história política ambiental da Praça Vitor Civita de forma estética e poética. O espaço e o tempo da regeneração, do ressurgimento das cinzas tóxicas resultantes das décadas de queima de lixo hospitalar e industrial, suas cicatrizes bioquímicas e sociais, as inúmeras histórias tristes que ali nasceram e perduram até os dias de hoje.
Através de uma ocupação espacial no bosque frontal da praça, altamente contaminado pelos detritos ainda contidos no solo, Pedreira discute a insistência da vida na realidade urbana de São Paulo. Repleta de problemas ambientais e sociais, a expansão urbanística paulistana ignora limites de saudabilidade e qualidade de vida, colocando em risco a própria existência humana. Existem reais propostas de recuperação deste tempo e espaço de vida perdidos? Pode nosso sistema econômico dar conta desta urgência social e ambiental?
EN
Pedreira is a site specific installation witch deals with the history of Vitor Civita square in a aesthetic and poetic way. The square`s soil is still contaminated with the toxic garbage that used to be burnt there, but nowadays the incinerator is a leisure place. Are the proposals of life, space and time recuperation real?
Impressoras Kafkanianas / Kafkanians Printers_Mostra SESC de Artes 2012

Video Teaser for the opening night performance
PT
Impressoras Kafkanianas é uma instalação de arte sonora híbrida, que explora as possibilidades de composição, texturização e espacialização de sons de impressoras matriciais processados em tempo real a partir de comandos em dispositivos móveis e redes sociais. O interator é convidado a enviar twitters com comandos pré-estabelecidos. Através destes comandos, dispostos no espaço instalativo, ele poderá alterar parâmetros de áudio do sistema.
Realizamos uma performance na abertura e no encerramento da exposição com a participação do músico Marcelo Ozório. Utilizamos sintetizadores analógicos, vocoder, guitarra e metalofone.
EN
Kafkanians Printers is a sound art installation that deals with the possibilities of composition with textures and spacialization of sounds of dot matrix printers processed in real time through commands typed in social networks. The interactor is invited to send twitters with pre-estabilished comands. By using this comands, displayed in the space, the interactor will be able to change audio parameters of the system.
We conducted a performance in the opening and closing of the exhibition with the participation of the musician Marcelo Ozório. We played analog synthesizers, vocoder, guitar and glockenspiel.
Dudu Tsuda :: direction, conception, synths, live eletronics, vocals, vocoder, machines
Thiago Taboada, Gustavo Aun and Regis Baba :: programming
special guest:
Marcelo Ozorio :: guitars, sinths
Volume _ Expo 2+6_Galeria do Meio / Art Gallery 2010
Stereophonic audio version. The installation was 4.1 surround system.
Volume é uma instalação sonora que criará sensações volumétricas e espaciais com som, ora impingindo peso e rigidez, com sonoridades graves e profundas, ora trazendo leveza e movimento, com transposição de objetos sonoros no espaço perceptivo e sonoridades agudas. Imerso num fluxo contínuo de sensações espaciais, em Volume o interator será convidado a perceber o próprioespaço da exposição de uma outra forma.
EN
Volume is a sound installation that invites the spectator to perceive the exposition space in a new way. This work creates spacial an volumetric sensations through sound, sometimes heavy and deep, sometimes light and dinamic.
Dudu Tsuda :: direction, conception, mixing, espatialization, audio caption, audio editing
Sinfonia para Espaços Abertos Opus no 8 / Symphony for Open Spaces Opus 8 @ SESC Ipiranga, 2010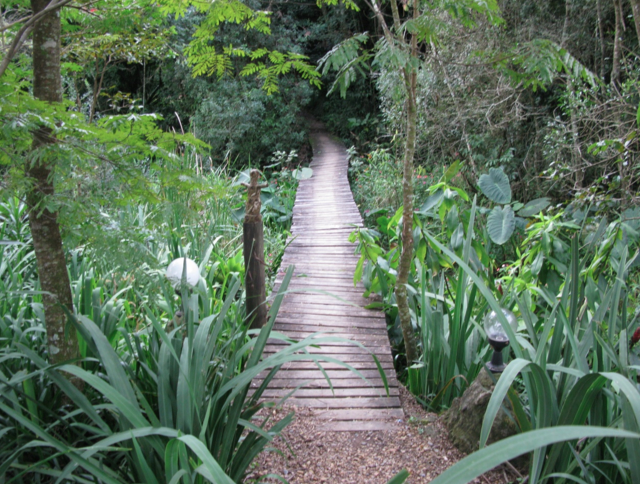 Local da instalação na Fazenda da Serrinha
PT
Instalação Sonora realizada em Março de 2010 na mostra individual no projeto Espaços Abertos_Linguagens do Artista SESC Ipiranga, e na Fazenda da Serrinha, em 2009.
Sinfonia para Espaços Abertos op. no8 é uma peça sinfônica com influência da música norte-americana do início do séc. XX e elementos da música eletroacústica contemporânea, vivenciada em espaço aberto através de um sistema quadrifônico imersivo. Uma ocupação física da música e do som que cria um espaço dramatúrgico tangível e permeável pelo interator / espectador. Caminhar para ouvir. Ouvir para caminhar. Uma escuta que possibilita diferentes associações, sensações e, sobretudo, diferentes narrativas.
Os temas são elaborados a partir das memórias afetivas e formais do autor inspiradas no cinema. Na filmografia americana com compositores como John Willians e Gershwin, italiana com Nino Rota, francesa com Yann Tiersen, aliados a experimentações da música eletroacústica e concreta.
EN
Sound Art Installation realized in March 2010 at the individual exposition at SESC Ipiranga. It's influenced by north-american music of the beginning of XX century, and has elements of contemporary eletroacoustic music. The themes was created after the autor's intimate memories inspired by cinema.
Dudu Tsuda :: conception, composition, audio caption, audio editing
Plinio Hessel :: mixing and mastering
Extra:
Marc Dourdin :: video and photo
Vestir Contemporâneo: A Grife da Contracultura / Contemporary Dressing: Counterculture @ SESC Pompéia, 2008
Video-Teaser for the Exposition Opening
Em Vestir Contemporâneo: A Grife da Contracultura, é discutida a identidade da contracultura na sociedade contemporânea através deste espelho que é o outro e os seus jogos de vestimenta. Ser um "sonhador" num filme de Bertolucci, adotar ideais e emblemas políticos, participar de manifestações nas ruas. Tudo pelo simples desejo de viscosidade. Para integrar-se, buscar a própria identidade no outro através da forma e das emoções.
O interator é convidado a vivenciar um desfile em vídeo projeção numa interface simples, composta por uma superfície plana e um sensor de presença. Ao constatar a presença do interator, o software de interfaceamento dará início às projeções de vídeo e aos depoimentos em áudio.
EN
This is a divulgation vídeo of the installation for the opening night of the ehxibition Vida Louca, Vida Intensa Uma viagem pela contracultura / Life is crazy, Life is intense A journey through the counterculture .
Concept:
The installation deals with this will to be different, to be against a major order, presented in the counterculture movements of the sixties, in special the May 68. Supported by authors like Lipovetsky and Maffesoli, the concept of this work is based on the issue: was May 68 a real political movement, with realistic and concrete issues? Or it was more like the first great fashion and underground cultural movement of the history?
So, by considering that the will to be different is something related to the personal sphere, a photographic set was built in different spots of the city of São Paulo to collect visual samples of people who consider themselves different in a certain way. There was no intent of approach of the installation team. Different people should come naturally to be photographed and interviewed.
Dudu tsuda :: direction, conception, audio recording, audio doc
Jean Habbib :: programming
Extra:
Marc Dourdin :: video and photo
Memórias Invisíveis / Invisible Memories_[F.A.q. 2] Syncretism of the Senses_2008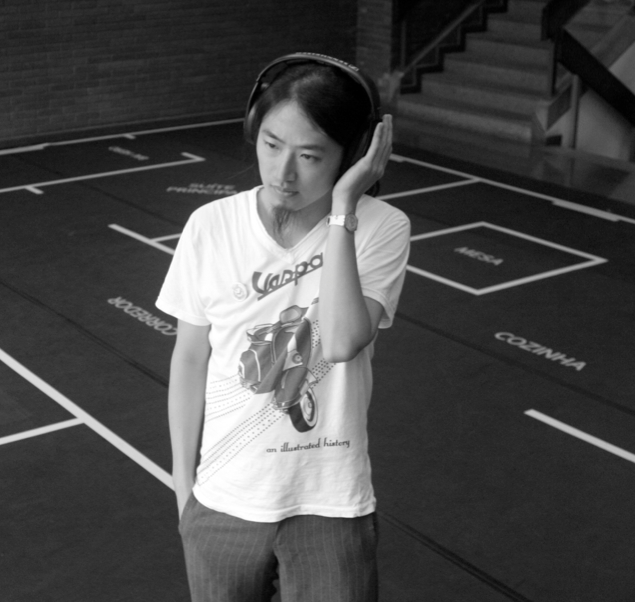 PT
Uma planta de uma casa. Percorro meu olhar por dentre as linhas e alguns objetos se destacam do chão. Ao caminhar pelos cômodos da casa, dou início a uma relação muito peculiar. Memórias que apenas lembramos quando entramos em contato direto com elas. Os sons que vinham da cozinha, o arrastar dos chinelos da minha batchan pelo carpete, o cantar dos pássaros que entrava pela janela
do quarto. Uma arquitetura invisível de emoções e sensações. Uma casa somente vivenciada através da experiência audiofônica, que acessará memórias afetivas longínquas, que criarão um leque infinito de imagens.
EN
The floor plan of a house. I look around and among the white lines some objects burst into my sight. By walking through each room, I start a peculiar relation with the space. Memories only remembered when experienced. Sounds coming from the kitchen, my grandmother draging her slippers on the carpet, birds singing in the room's window. An invisible archtecture of emotions and sensations. A house that can only be experienced by audiophonic interface, that will give acess to deep afective memories and an infinite range of images.
Dudu Tsuda :: direction, conception, audio caption, audio editing, mixing
Ricardo Palmieri :: programming
Extra:
Marc Dourdin :: photos and video editing